Why would you want to do this?
I was listening to the "Jet Set Life" podcast, an entrepreneurship podcast, during a road-trip in early 2011. In one particular episode, host Rob Murgatroyd interviewed an entrepreneur by the name of Clay Boeschen. They spoke about business and how it has afforded Clay the opportunity to travel throughout central and south america for extended periods of time. Clay told his experiences and to me as a listener, they were very exciting and I was inspired.  But then Clay told about how when he came back to the states after being out of the country for months, him and a friend spontaneously decided to ride their bicycles from the Canada border down to the Mexico border in San Diego. He described that experience as the best experience of his life. And this is right after the experience of the backpacking trip in SA that he loved. When I heard that, I was like WHAT! I gotta get me summa that.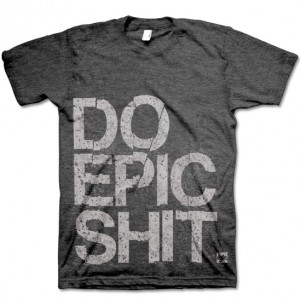 So later in 2011, I started casually researching how one actually goes about biking across the states. And to my surprise, a bunch of people do it every year. Some do it in tour groups, some do it solo, some do it just cuz, some do it for charity.
My initial plans were to do it "just cuz" and solo, because after reading around on blogs and forums and such. It seems like those that do it alone or with one other person apart from an organized tour group have the better experience.  So solo, it is. However, I felt like I had to do this for more than just my self.
So granted the fact that Heart Disease is the number one cause of death amongst Americans and one of the more common causes of it is lack of exercise and improper diet. To me I felt like it was a no-brainer to cycle across the country for the American Heart Association.  I'm sure they don't have too much money for research and creating awareness and etcetera. So raise money for a good cause + have a dope life experience = winWin
To commemorate this journey, in addition to live blogging and tweeting, I am going to capture enough video footage to compose a comprehensive documentary about the biking experience, the snakes, the bears, the unique towns, the people I meet along the way, and etcetera. So this trip will also serve as a huge learning and overall creative experience.
Follow along with my journey on the iHeartCardio BLOG…